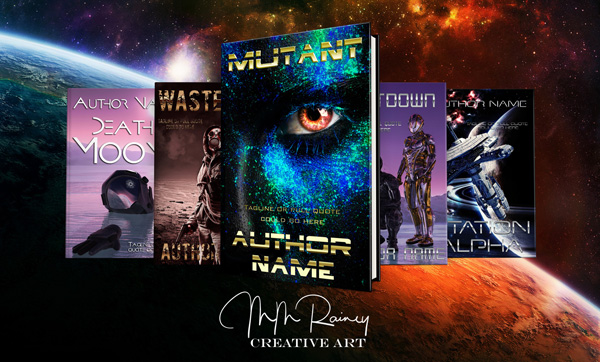 Welcome to my store!
I create ebook and paperback covers, with a focus on Science Fiction and Fantasy, but with an occasional diversion to other genres.
Each cover is carefully crafted, and once sold, will be unique to your book.
Unless you request a different size, your premade cover will be delivered to you as 1600×2560pixels (sized for Kindle), RGB JPG in 300 dpi.
I also create custom covers and full wraps for paperback or hardback books.  If you like my work, but don't see exactly what you're looking for, drop me a line and we'll discuss your needs.
Showing 1–21 of 373 results
Showing 1–21 of 373 results