Description
·:·.☽✧ ✦ ✧☾.·:·
An epic fantasy object-based cover featuring crossed blades, a black snake and chains with fire embers.
.·:·.☽✧ ✦ ✧☾.·:·
This cover features exclusive stock and easy to read text. All effects can be changed.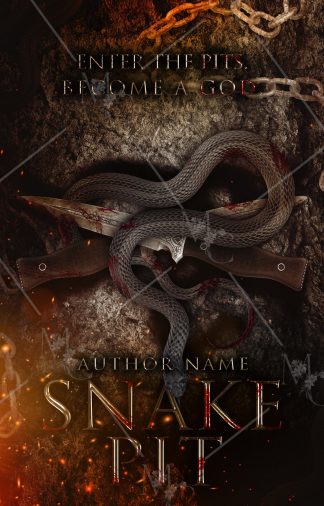 .·:·.☽✧ ✦ ✧☾.·:·
This premade comes with the following FREE changes:
★ Title and author change, with optional sub-title, tagline, review etc either above the title or at the top of the cover
★ Minor font changes to colouring, effects (lighting effect, smoke effect, snake, blades)
Please send a note with your order to let me know which changes should be made for you. You can also contact me through my website or via email at hello@midnightcoffee.co.uk.
.·:·.☽✧ ✦ ✧☾.·:·
Terms and Conditions
I, Midnight Coffee, remain the creator and owner of the design. Appropriate credits should be given. As such, this work may remain in my portfolio. Additional changes may be subject to additional fees.
.·:·.☽✧ ✦ ✧☾.·:·