One of the biggest collections of pre-made book covers available anywhere. Hundreds of designers from all over the world. Thousands of professional covers spanning every genre.
The Book Cover Designer (TBCD) is a multi-vendor marketplace where indie authors and publishers alike can easily find the perfect eye-catching artwork that will grace their next best-seller.
**The brains behind the scenes**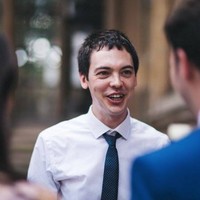 My name's Charlie and I'm originally from Guildford, a city in the south east of England. I come from a background in publishing and I like nothing more than hearing from happy authors who've found great looking covers for their books on TBCD. I founded TBCD because I wanted self-published authors to be able to access professional artists without breaking the bank. Custom design can be expensive, and do-it-yourself is not recommended if you want to give your book the best chance of success.
TBCD was founded in 2013 and now houses one of the largest selections of high quality, affordable pre-made book covers online. Many of our customers are repeat buyers, a testament to the quality of service we provide.
If you want to get in touch with me, please use the contact form on the website. If you'd like to get in touch with a particular designer, please use the Product Enquiry forms located under every single book cover on the website.