I'm a cover designer: how do I sell my covers via The Book Cover Designer?
It's easy! If you can use eBay, you can use The Book Cover Designer. The first step is to register. When choosing a username we recommend using your real or business name as it will be the name visitors to the site will associate with your work. Once you've done that, log in and add your covers. I told you it was easy!
PS Make sure to tick 'Apply to become a vendor on the registration page.
See below for a more detailed guide.
Once you've registered your password will be emailed to you so you can log in. Please make sure to enter your PayPal email address as this is how we will pay you. You can do this from the Shop Settings Page.
To add your covers, click 'Submit a product' from the Vendor Dashboard.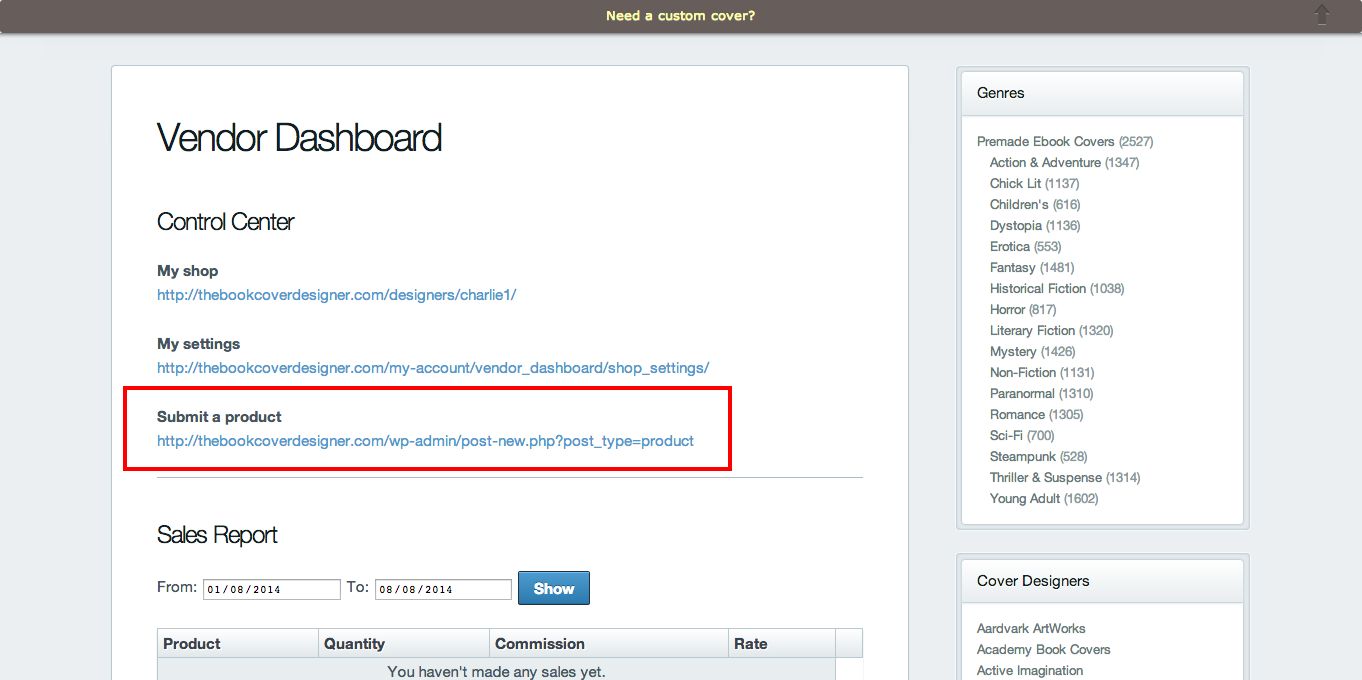 Let's go through the listing process step by step. First of all, give your cover a title.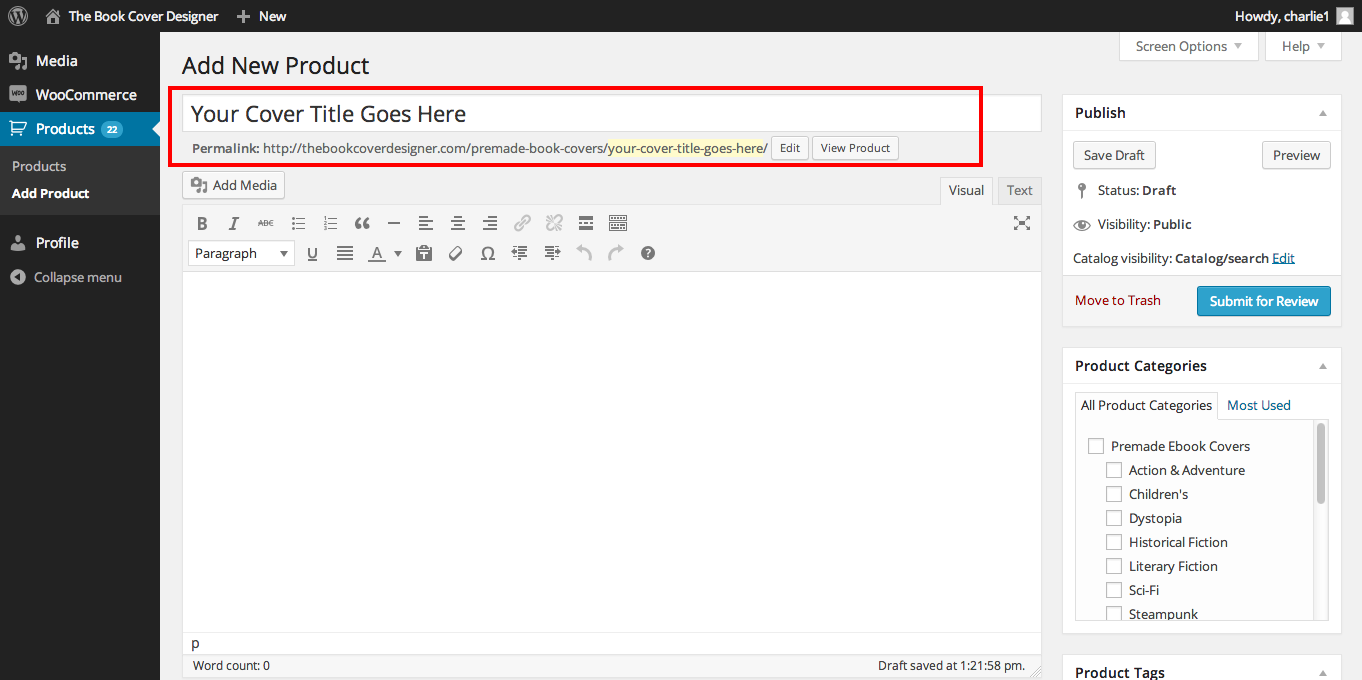 Next, you need to type in a description of your cover. You're free to write as much or as little as you want, but at a minimum, be sure to include details of the size of the cover in pixels. There are two places you can input this information.
Here: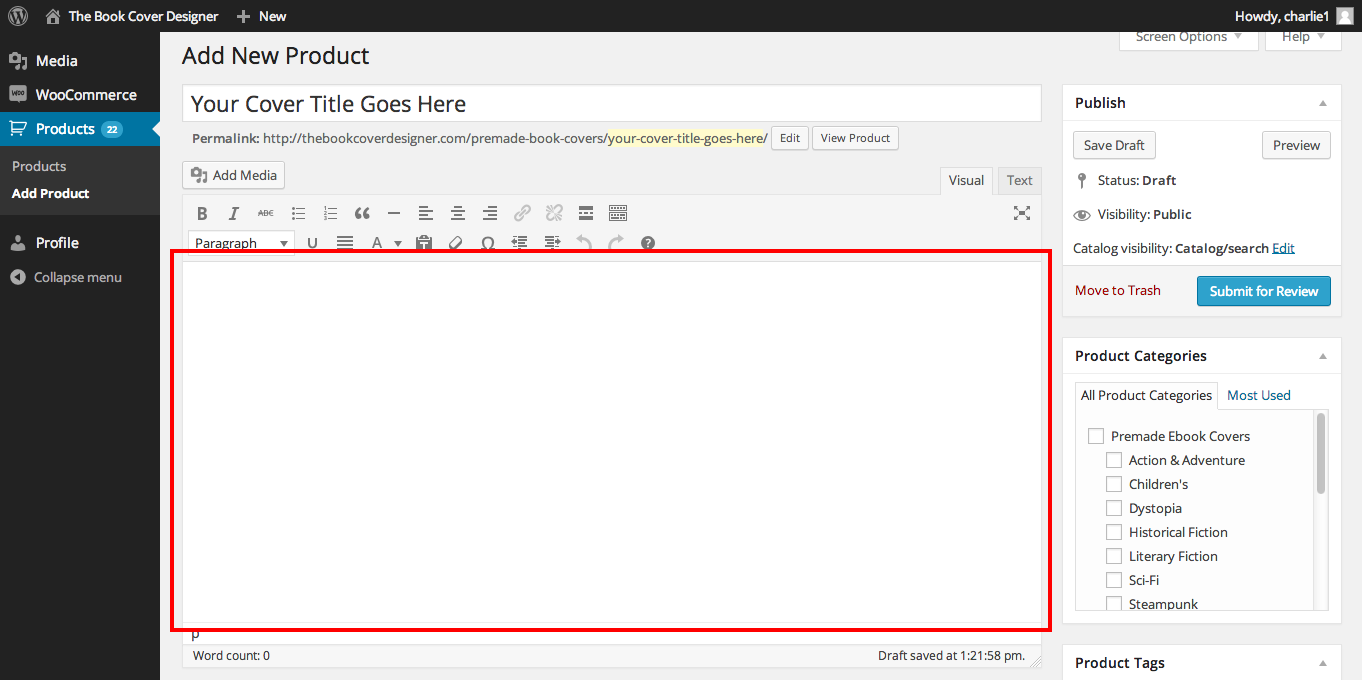 Or here, under Product Short Description.
If you're just writing a short description, we recommend using the Product Short Description box. You can see the difference by trying them and then hitting the Preview button.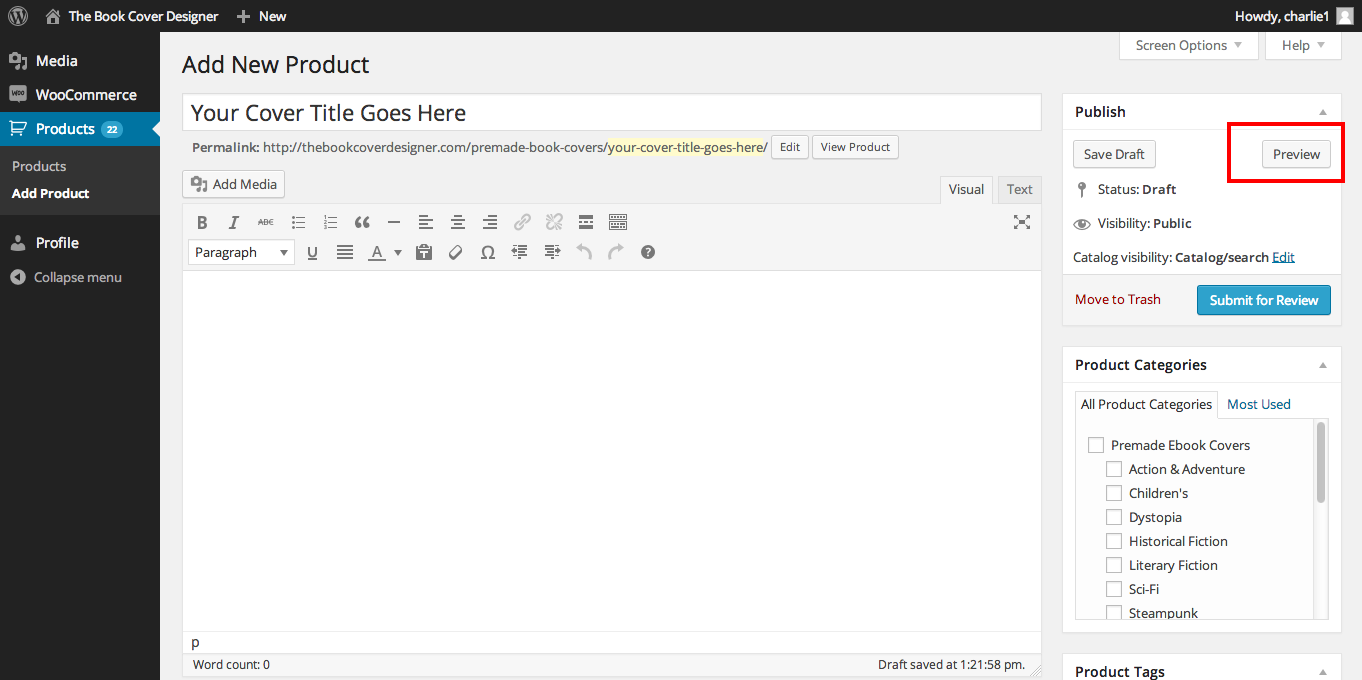 Next, tick the genres your cover belongs to. Please do not tick more than 3.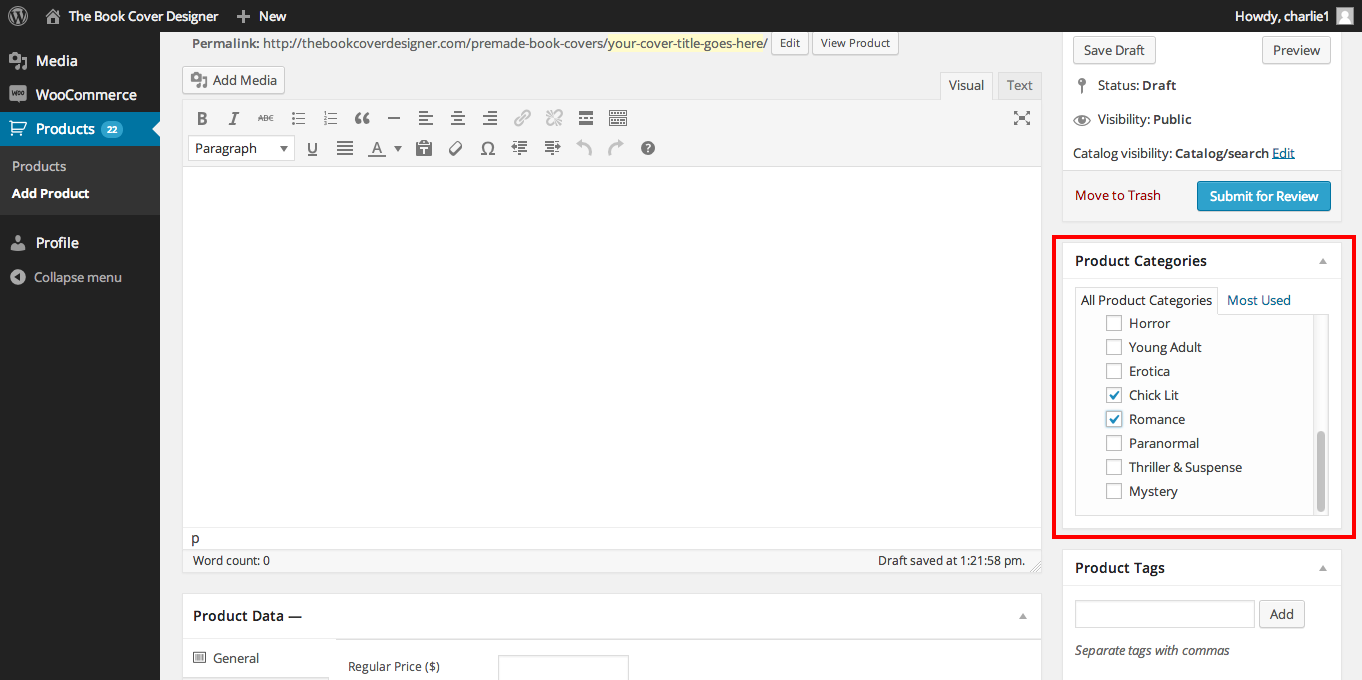 Time to choose your price! You can set a sale price too, if you like. You can price your cover however you like. We would suggest looking at other covers on the site to get an idea of price. You can always set a price and change it later, too.
Set a Product Image so authors can see what your cover looks like. We recommend using a large image (max size 1800 x 1800). A .jpg or .png would be best.
Either click Select Files and select an image from your computer or drag and drop your image somewhere on the page.
Once the file has finished uploading press Set product image.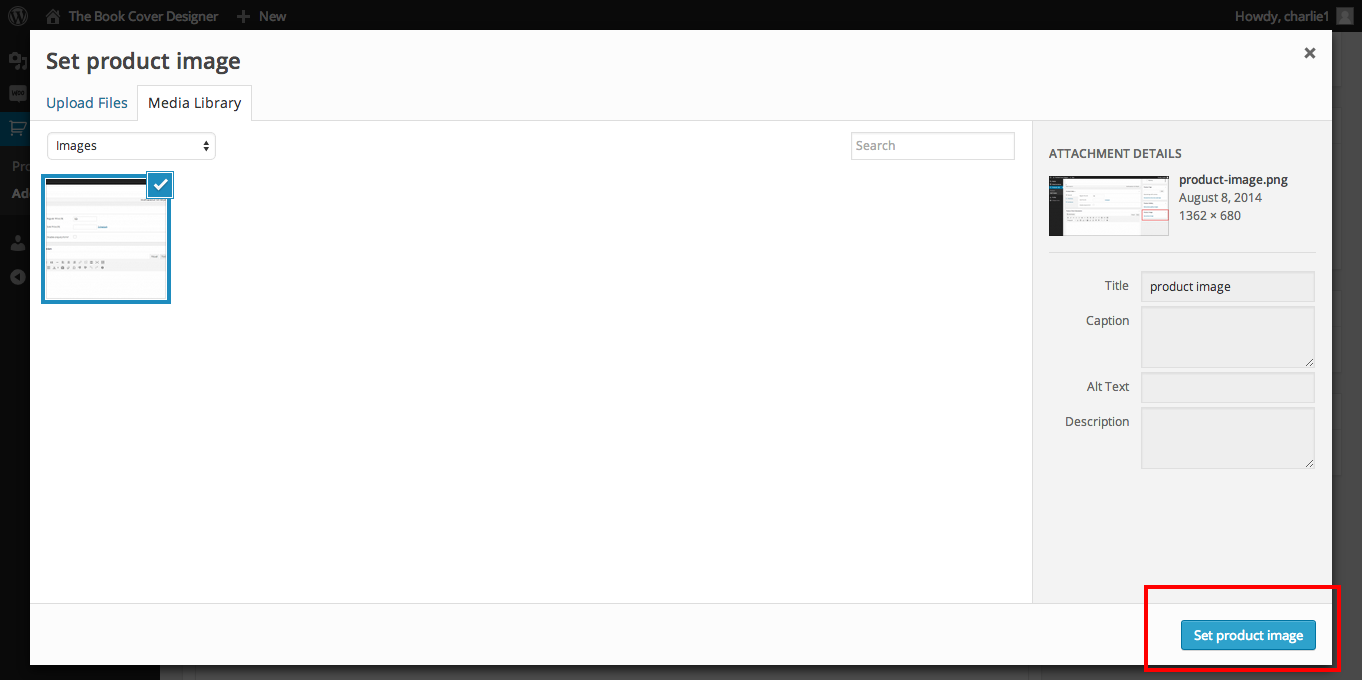 Congratulations! You are now ready submit your cover for review. This is where one of us reads through your listing just to check all the important bits are present, and that the quality of the design is up to our standards. This is usually completed within 3-4 days of receiving your submission.
What happens next? Every time you sell a cover you'll receive an email invoice. Look for a note on the invoice about the customer's author name and book title. If there isn't one, email the customer (their address will be on the invoice) for that information. Once you have it, add it to the cover. Finally, send the cover to the customer as a .jpg ready for upload to Amazon or another book seller.
More questions? Contact us.