Hi and Welcome!
High quality pre-made covers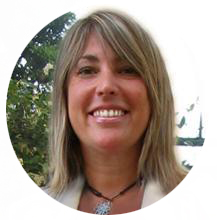 Get a professional designed cover. Each pre-made covers will be sold only once and will be customized with your author's name, your book's title and series' name (if any) and/or tagline.
The price includes:
customization with your info as detailed above
small customization (change of eyes color/hair lighter or darker). (Major changes will be subject to a fee and must be agreed in advance.)
the jpeg version of the cover in 2 sizes

one to be uploaded to the vendor's site (Amazon, Nook, Apple, etc.),
one bigger, which can be uploaded to the vendor's site or kept for future uses (like to create a printable cover),

a small, 3d version of the book for display/promotional purposes,
our host The book Cover Designer's fees.
You can buy your cover now and have it customized later, when you'll have decided the title and series' name.
For any of my pre-made cover I can create other covers for the same series, maintaining the brand, the general look, the same model, etc. A discount applies for purchase of 3 or more covers of the same series.
Custom covers, series covers and more available at stunningbookcovers.com
Join my Facebook group to be notified of new premade covers and events StunningBookCovers Facebook Group
Showing 1–21 of 27 results
Showing 1–21 of 27 results