Description
I will gladly make any changes for you if you choose to buy my cover. Send me your book title and author's name, together with desired colors and font style on [email protected] and l will make changes to match your needs. If no information is provided in 24 hours, I will assume you would like the base image only to add your own text later.
By purchasing the cover you get an e-book cover, paperback cover, and free 3D Mockup as a BONUS.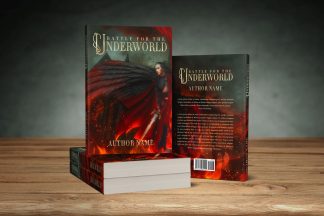 My goal is for you to be completely satisfied with the cover you have purchased.
The cover that is sold to you will be removed upon purchase.
Please credit me as a cover artist.
Cover Design: Adriatica Creation
If you interested in creating a custom cover you can find more info about it HERE
If you have any questions or wish to order a custom cover contact me:
https://www.adriaticacreation.com/
https://www.instagram.com/adriaticacreation/
https://www.facebook.com/adriaticacreationdesign/
https://twitter.com/AdriaticaCreat
https://www.pinterest.com/adriaticacreation/book-cover-design/